Activities near Le Petit Chenac
Activities near le Petit Chenac
We are ideally placed for a wide variety of activities and have compiled an extensive list – many are child-friendly, of things things to do in our neighbourhood. This list is constantly evolving. There is an information folder in each holiday home with leaflets, maps and information on nearby restaurants, bakeries and shops. By all means ask us; we are happy to give you additional tips!
Beaches in the Charente Maritime (12 km)
At the foot of the white chalk cliffs of Meschers-sur-Gironde, there are 5 idyllic sandy beachesMeschers-sur-Gironde . A little further away is the beautiful beach of St-Georges-de-Didonne, more than 2 kilometres long.
We have made a page with an overview of these beaches.
Read more to discover the beautiful beaches of the Charente Maritime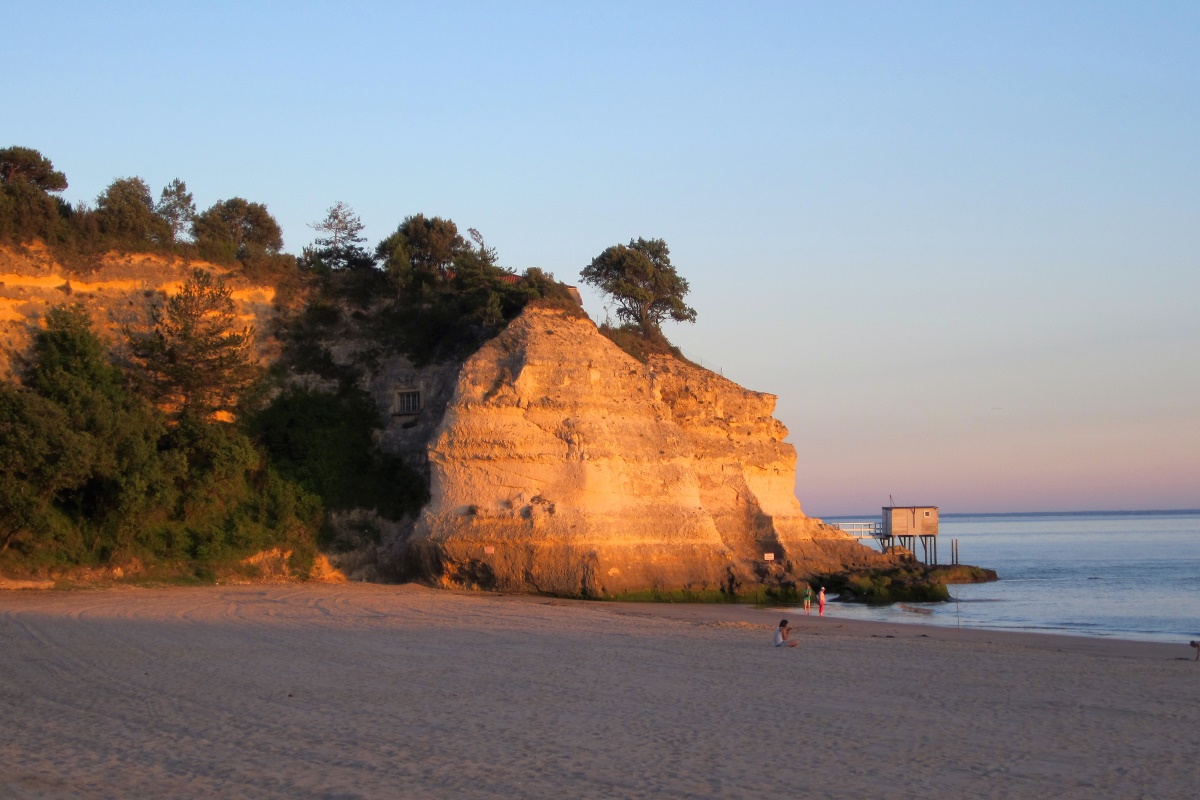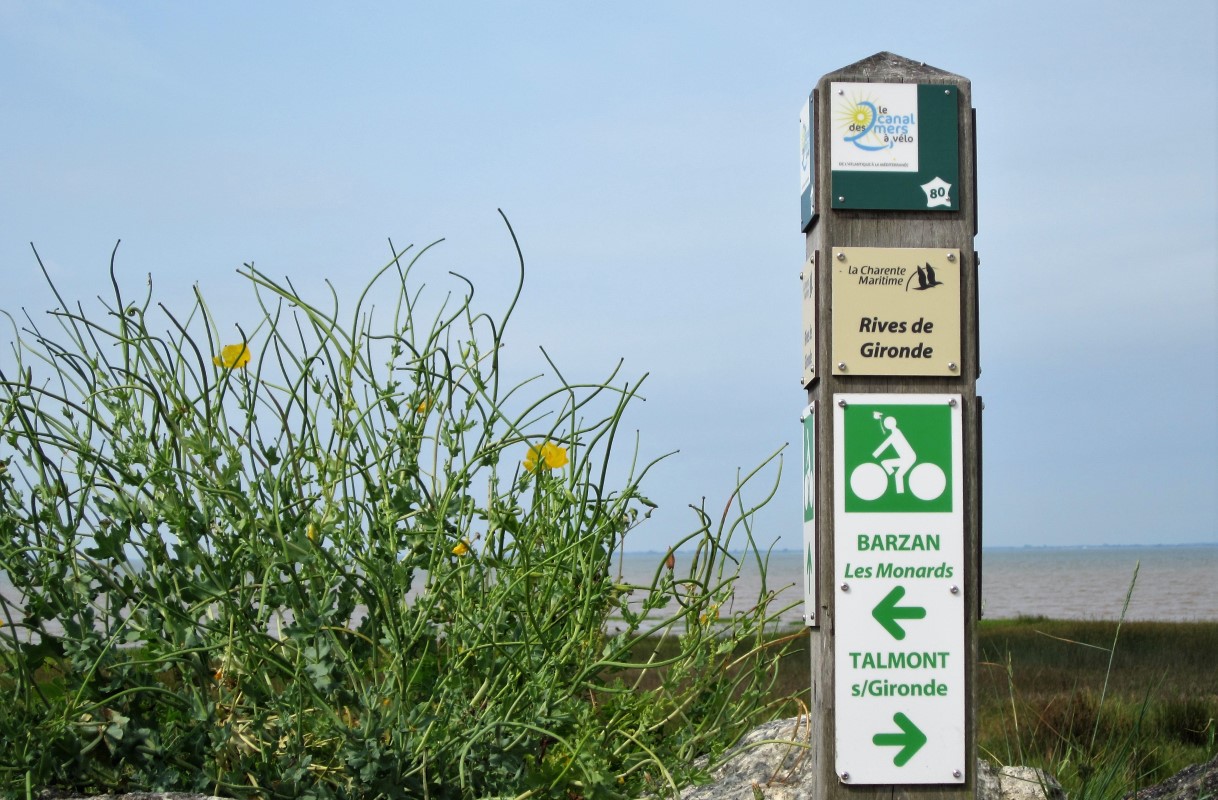 The Cordouan lighthouse (12 kilometer and a boat trip)
This lighthouse is located at the mouth of the Gironde estuary and is considered the one of the most beautiful and the oldest lighthouse in France. This historic monument was built from 1584 to 1611 and is located in the middle of the sea. The royal apartment on the first floor was intended Louis the XIV. On the second floor is a chapel, with altar and stained-glass windows. The view from the lighthouse, accessible via a spiral staircase with no less than 301 steps, is brilliant.
The boat trip is an experience in itself. You can book tickets for the "Cote de Beauté" at the port of Meschers-sur-Gironde (12 km). You sail along the coast, with the beautiful chalk cliffs and beaches, towards the lighthouse. Besides a visit to the lighthouse, it is also a wonderful place for a day out. Great for a picnic on the sandbank and a dip in the sea, but also for fishing or searching for crabs.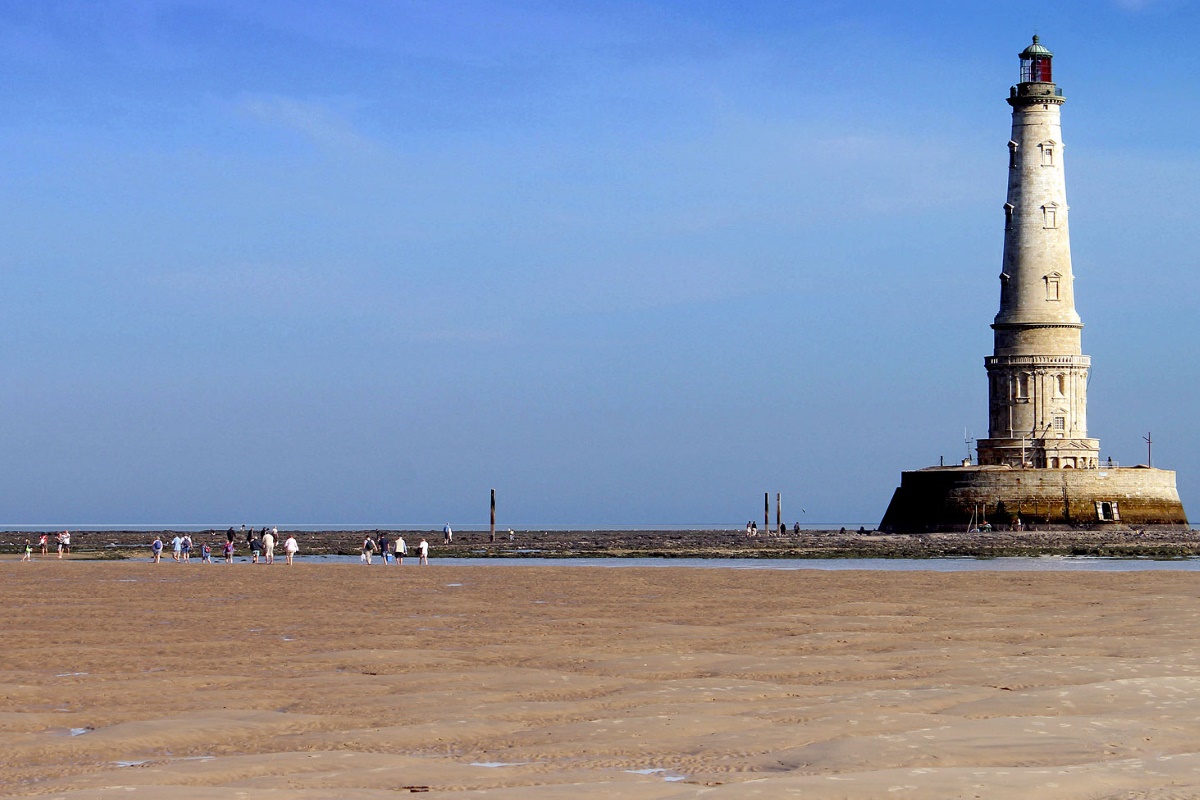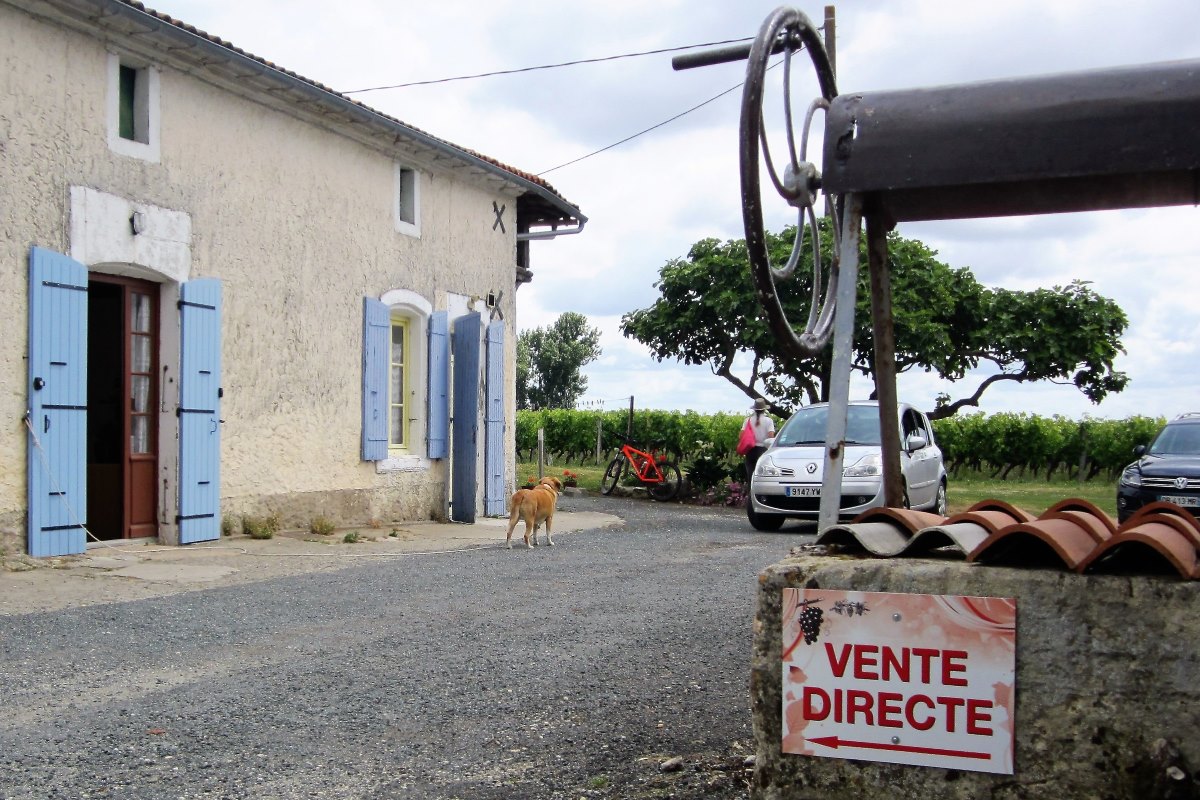 Wine excursion and tasting (3 km)
During your holiday in the Charente-Maritime you must try the Pineau des Charentes, Cognac and wine at one of the local vineyards. Pineau de Charentes is very popular in France. It is made from Cognac and grape juice; delicious as an aperitif, but it also very good with a dessert.
It is more fun to visit a local producer, than to buy in a supermarket or a souvenir shop and there is more than enough choice nearby. You will see their signs along the road sides, but we can also organise tasting tours for you.
Water sports in the Charente-Maritime (12 km)
The possibilities for water sports are endless: sailing, surfing, canoeing, paddle boarding etc. There are several water sports rental companies along the coast, such as at Meschers-sur-Gironde, St-Georges-de-Didonne, Royan and Port-Maubert.
Sand yachting can be done close by at St-Georges-de-Didonne and kite surfing at Royan. Or a relaxing boat trip along the beautiful coast with its lighthouses and islands. Taking a boat trip at a "gabare" on the river Charente, from Saintes, is also very special. A gabare is a traditional goods ship that was used historically for the transportation of, among other things, Cognac, stones and salt.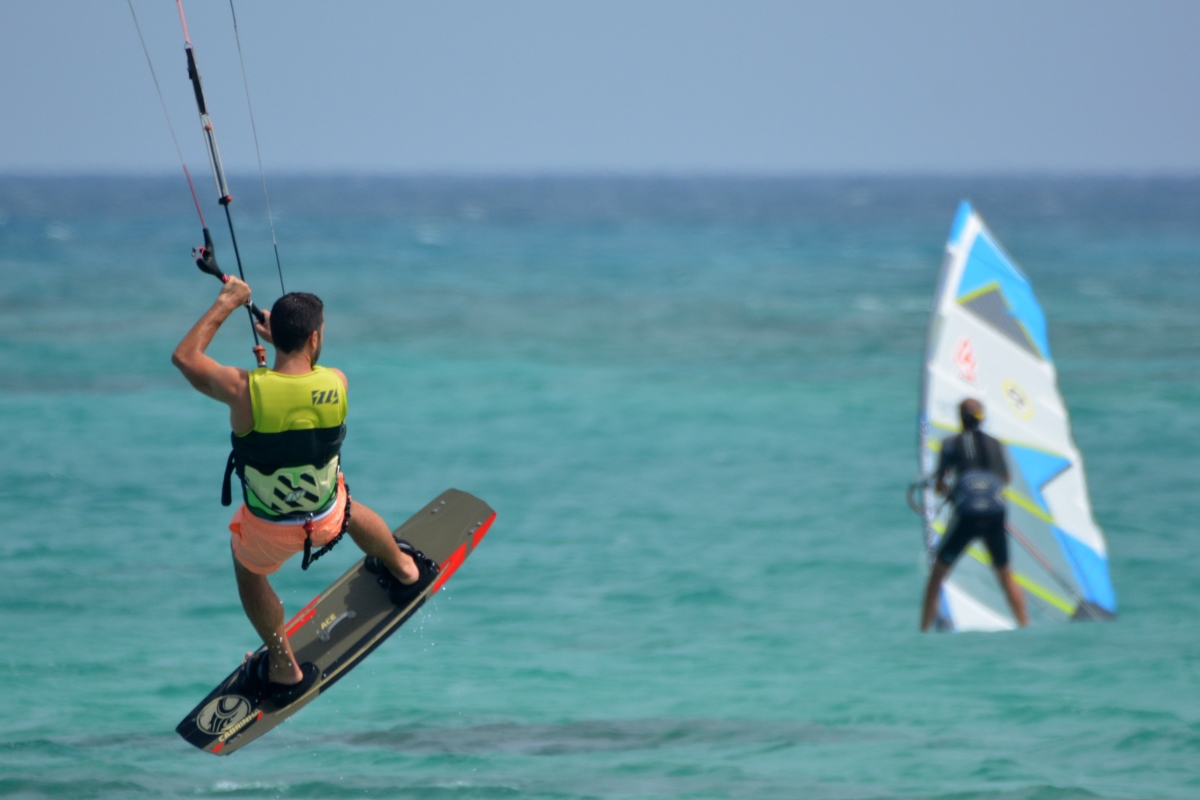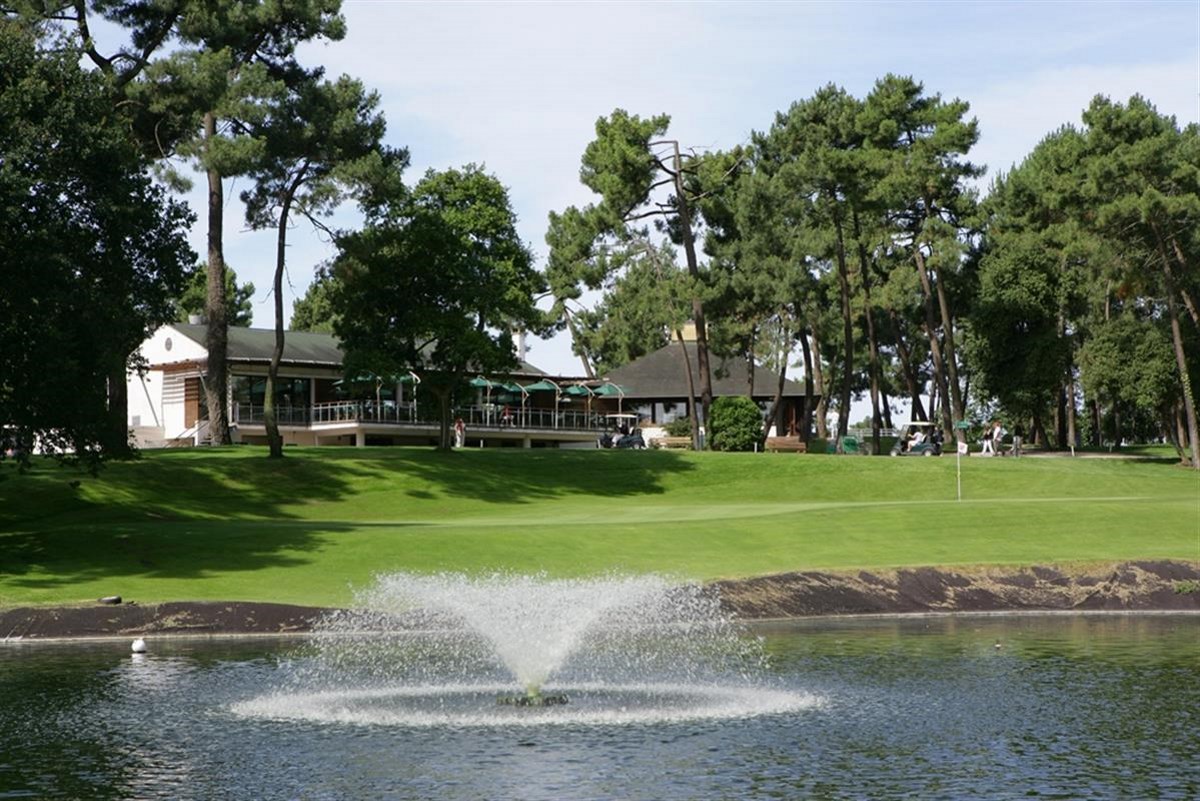 Golfing and Golf courses in the Charente Maritime (30 km)
Golf enthusiasts pay attention! There are no less than three challenging 18-hole golf courses in our region: Golf De Royan, Golf Louis Rouyer in Saintes and Golf du Cognac. There is also a 15-hole course: Golf du Chateau de la Vallade at St-Porchaire. Golf De Royan is the nearest golf course, beautifully situated near the sea between pine trees and dunes. This course is very special because of the breathtaking view of the Atlantic Ocean and the Cordouan Lighthouse. This golf course is also called the Golf of the Côte de la Beauté. There are several 9-hole golf courses, including at Royan, La Palmyre Golf Resort and Rochefort.
Daarnaast zijn er nog diverse 9-holes golfbanen, onder andere in Royan, La Palmyre Golfresort en in Rochefort.
Waterpark " Les Antilles " in Jonzac (36 km)
A beautiful tropical swimming paradise, where young and old can enjoy themselves and relax, is only a half hour drive away. Les Antilles is large complex. A tropical lagoon with a wave pool and slide, and a wellness area with saunas and jacuzzi, indoor and outdoor pools and a gym. A wonderful day out whatever the weather and it is easy to reach. Parking is free.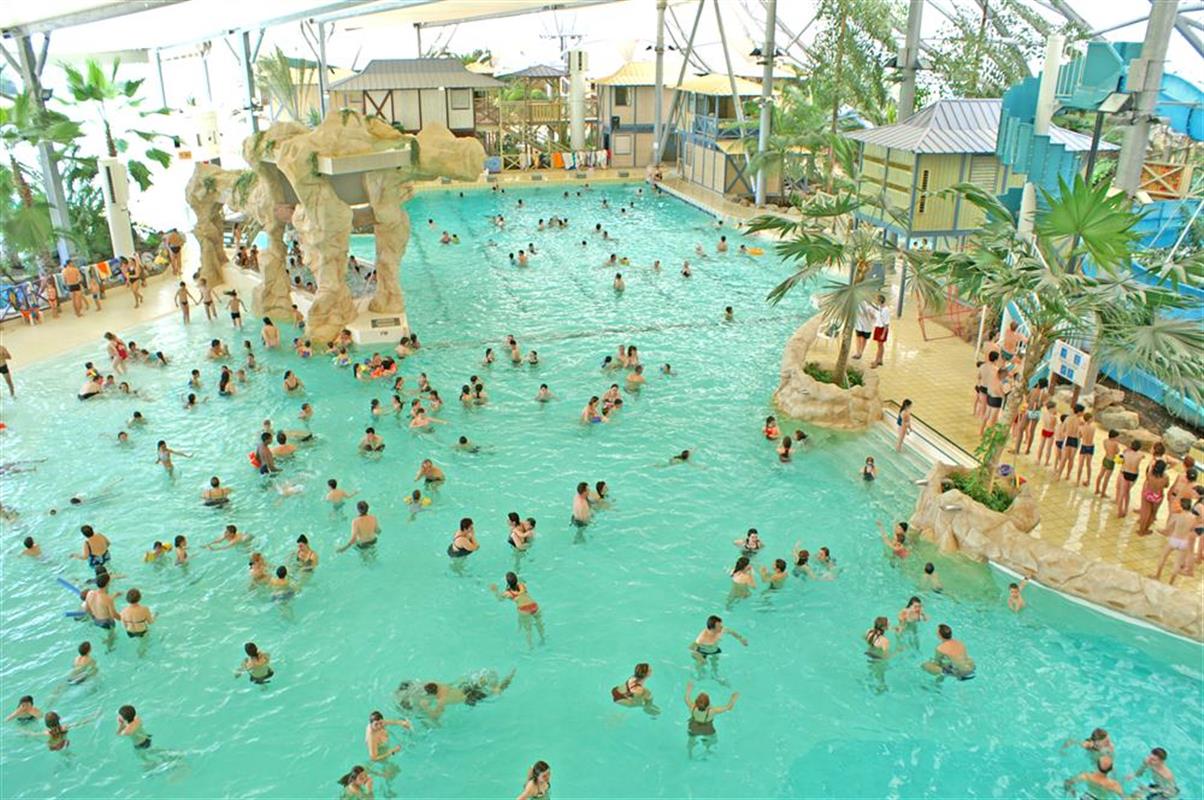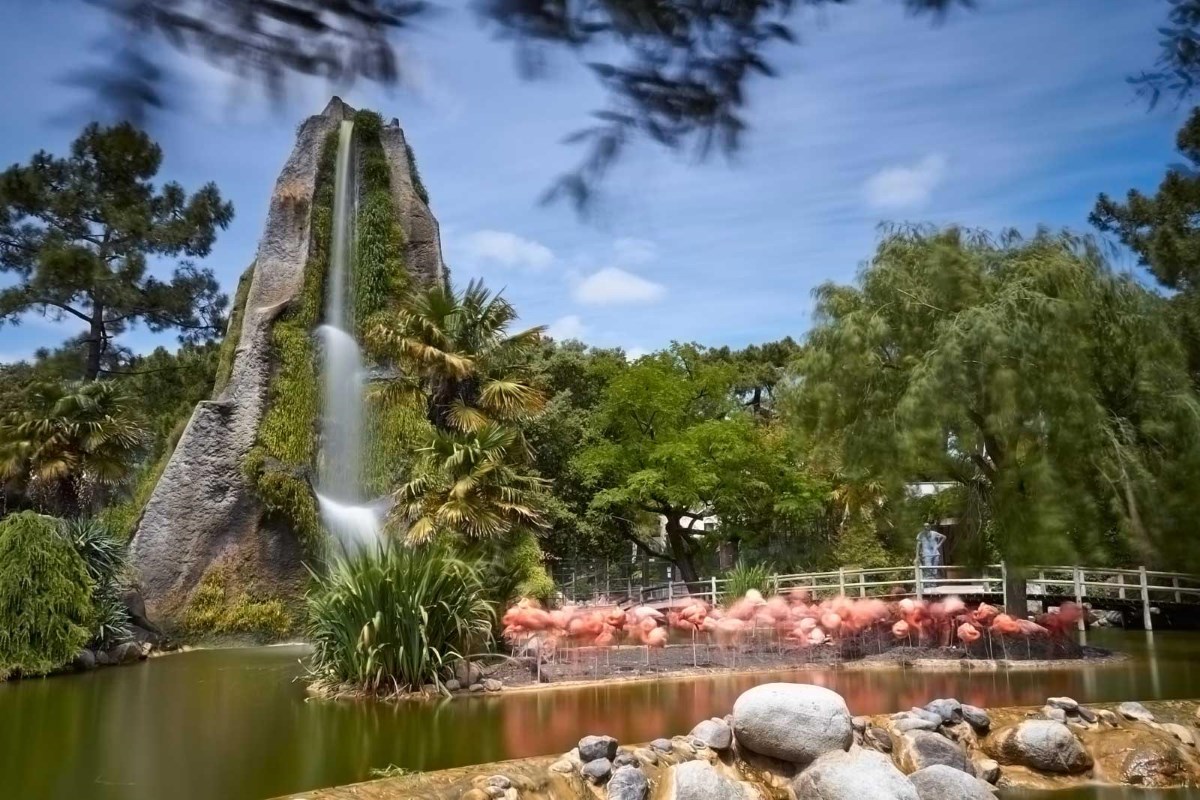 La Palmyre Zoo (37 km)
This beautiful landscaped zoo near Royan is certainly worth a visit. There are no fewer than 115 different animal species from all parts of the world. You should allow 3 to 4 hours for a visit. The animal park is located in a pine forest of no less than 18 hectares! There are also shows with sea lions and parrots. La Palmyre Zoo is open all year and parking is free.
RESERVATIONS OR QUESTIONS ABOUT AVAILABILITY ?