Cycling and hiking in the Charente Maritime
Cycling in the Charente Maritime
Cycling in the Charente Maritime. The Charente-Maritime is perfect for cycling and hiking; the wide variety of landscapes, the vineyards, the sunflower fields and a wealth of cultural heritage make it a very attractive area.
Lees hier verder over activiteiten in Charente-Maritime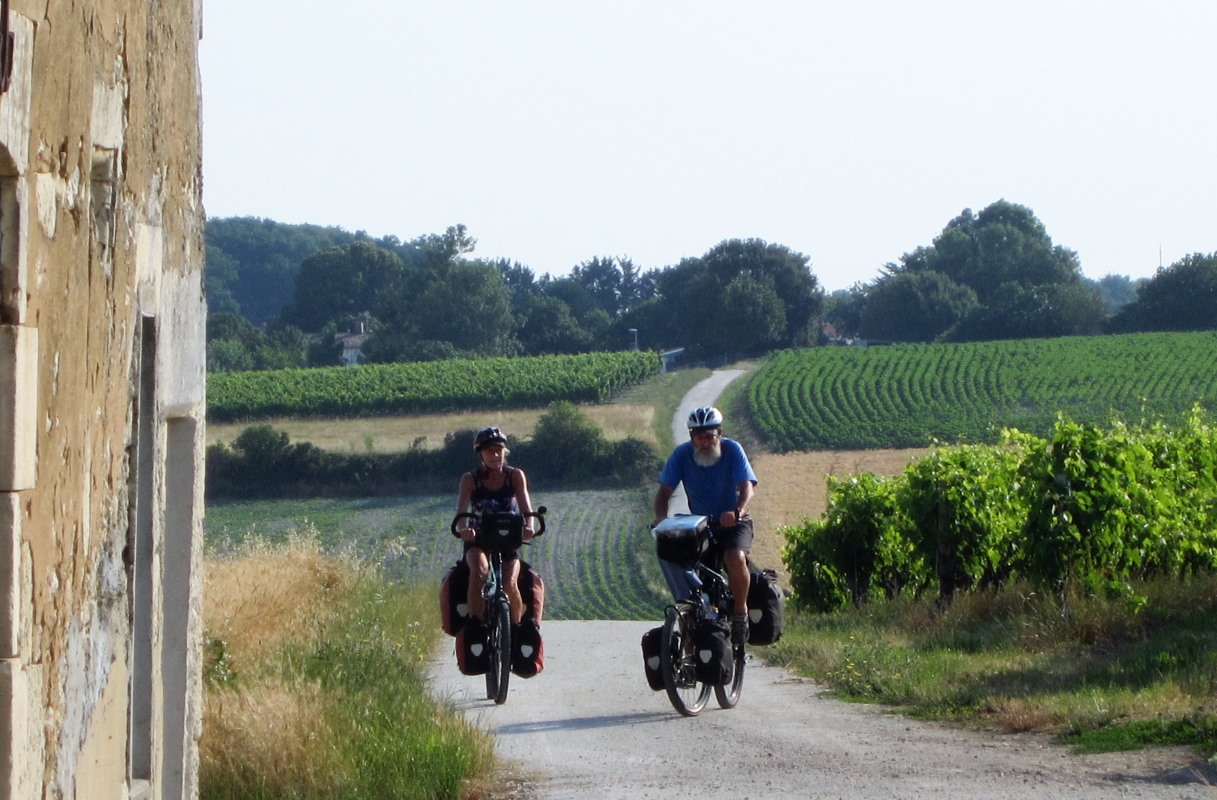 Cycling in the Charente-Maritime
It is an area of fascinating contrasts; the gentle undulating area around the Gironde Estuary, flat areas such as the islands of Île d'Oléron and Île de Ré and the rugged coast of Saint-Palais which is impressive to see and very suitable for walking or cycling.
Cycling near the Gironde Estuary
Around Le Petit Chenac the landscape is sloping and quiet. A cycle path runs alongside our house and is part of a well-known cycle track: Canal Des 2 Mers à Vélo. This route goes along the Gironde towards the beaches of Meschers-sur-Gironde. We have maps and cycling and walking routes ready for you. There is room to store or recharge your electric bike safely. You can rent bikes at: BikeHireDirect.com